We offer continuous education on all levels, from kindergarten through primary to secondary school. With our bilingual day school offer, we strive to ensure that the students entrusted to us are prepared for the challenges of life, and that with their education, the gates to the world are open to them. We make sure that the students are optimally cared for and supported in a safe learning environment.
Educational Levels at a Glance
Kindergarten
Learning to learn: Our English/German bilingual kindergarten offers a stimulating and supportive learning environment for children aged three to six years. We nurture their innate curiosity about the world by offering diverse learning possibilities in our day school concept.
Primary School
At our primary school, students acquire high-level language skills in both English and German, which is of paramount importance at this level. We promote awareness and respect for other cultures as the basis for an international education. We aim to empower a sense of ownership of learning by giving students a voice in their learning process.
Secondary School
We empower our students to become lifelong learners. At our secondary school, students are prepared for continuing their education at the SIS Bilingual College or the SIS Bilingual International Programme. Great care is taken that our students learn important specialist vocabulary in both languages and that the overall distribution of subjects in German and English is as equal as possible.

Secondary school students at SIS are encouraged and challenged to achieve two qualifications in two languages: We prepare students for the nationally recognised German bilingual Abitur and/or additionally to the globally recognised International Baccalaureate (IB) Diploma.
How we integrate the International Baccalaureate Diploma Programme (IBDP)
Students graduate from our schools with the bilingual German Abitur. Our accredited International Baccalaureate (IB) World Schools also offer them the opportunity to obtain the IB Diploma in addition. If you opt for the IBDP, students go through an integrated programme in Years 11 and 12 (or 12 and 13) that prepares them for both degrees. Many subjects are then taught exclusively in English with corresponding English learning material.
With the double diploma option, we prepare our students for both the German Abitur and for the IB Diploma. This is an academically challenging choice that requires a high level of commitment.
Applies to All Educational Levels: Language Acquisition Thanks to the Immersion Method
We use the immersion method of language learning, which invites children to dive headfirst into the foreign language. Students use the second language to engage with the world in a playful and completely natural way. Children begin by developing a passive understanding of the language, achieved through the use of pictures, gestures and symbols, for example. Then, they gradually begin to actively use the second language.
Scientific studies and our experience at SIS have shown:
Instruction using the immersion method over a number of years results in near-native fluency in the second language.
The best results are achieved through extensive early immersion prior to the start of formal schooling.
Development of the mother tongue is not adversely affected.
The immersion method not only promotes childrens' language acquisition but also their cognitive development – for example, linguistic awareness, creativity and their ability to think outside the box.
At SIS Swiss International School, children can learn both English and German through immersion – even if they are not native speakers of either language.

SIS faculty members are all native speakers of their language. They use their mother tongue not only for teaching in the classroom, but also in the school yard, at lunch, and during events and excursions.
Stimulating Day School Concept
For our students, school is a place to learn and thrive – an environment that is stable and nurturing while presenting them with appropriate challenges. By eating, playing and learning together, they learn to share with others, develop assertiveness and take pride in their achievements. Both German and English are used during extracurricular activities, too, providing a further opportunity for students to develop their language skills in a natural way.
What Sets an SIS Swiss International School Apart?
bilingual thanks to the immersion method
qualified, native-speaking teachers
well-conceived educational concept from kindergarten to university entrance qualifications
exam-free transition from one educational level to the next
double degree option: German Abitur and International Baccalaureate (IB) Diploma
stimulating learning environment in a day school with flexible supervision hours
international network of schools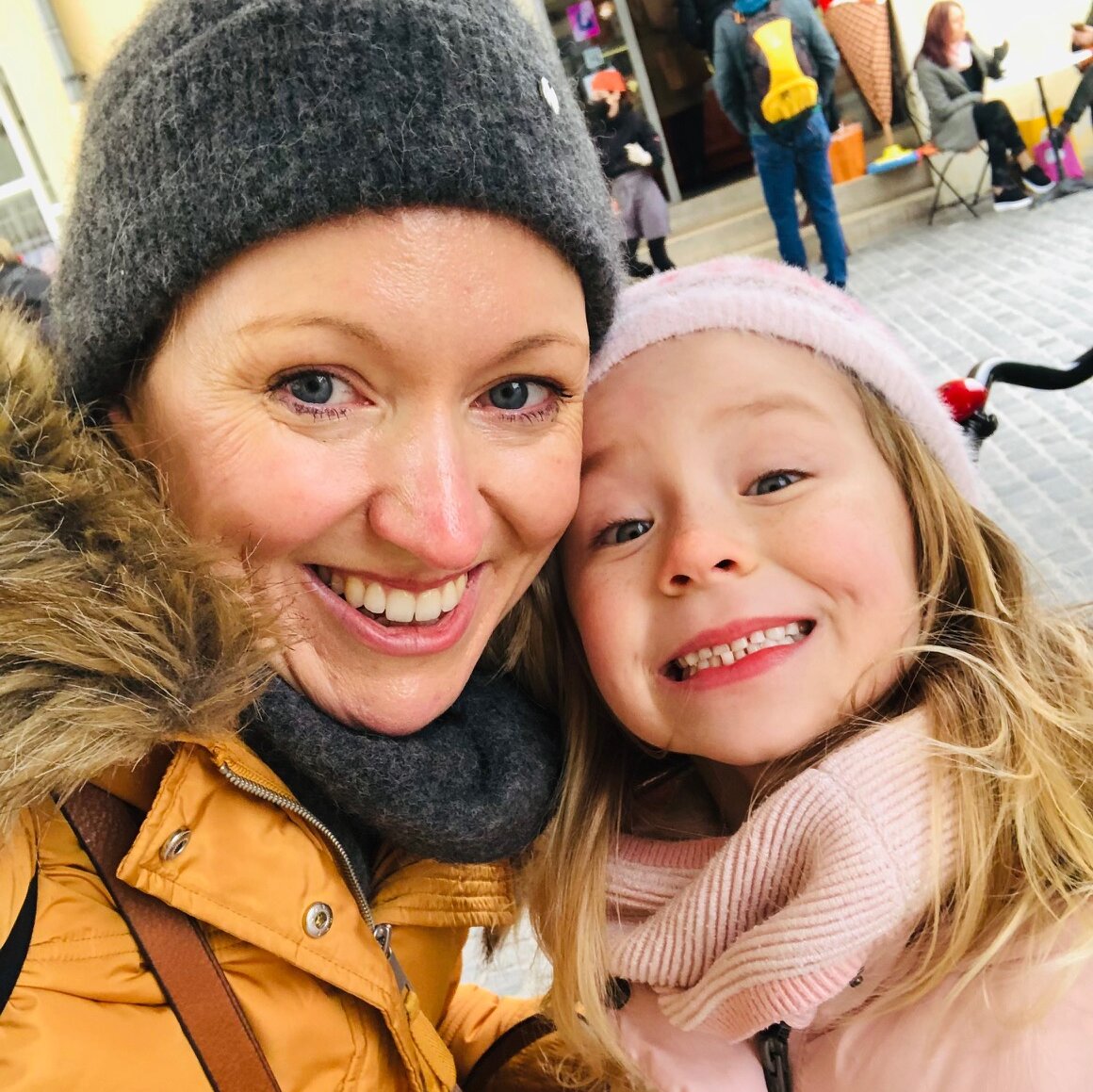 "Sehr freundliche und engagierte Lehrer und Schulleitung. Ein tolles Schulkonzept mit Ganztagesprogramm. Unsere Tochter hat viel Spaß und für uns als (voll) berufstätige Eltern ist es eine fantastische Unterstützung. Die Schule (und auch bereits der Kindergarten) bietet einen sehr guten Mix aus akademischem Anspruch, Sport/Bewegung und sogar der Möglichkeit, Musikinstrumente zu erlernen. Und die Kinder wachsen komplett zweisprachig auf (Deutsch und Englisch)!"
Vanessa H., Mutter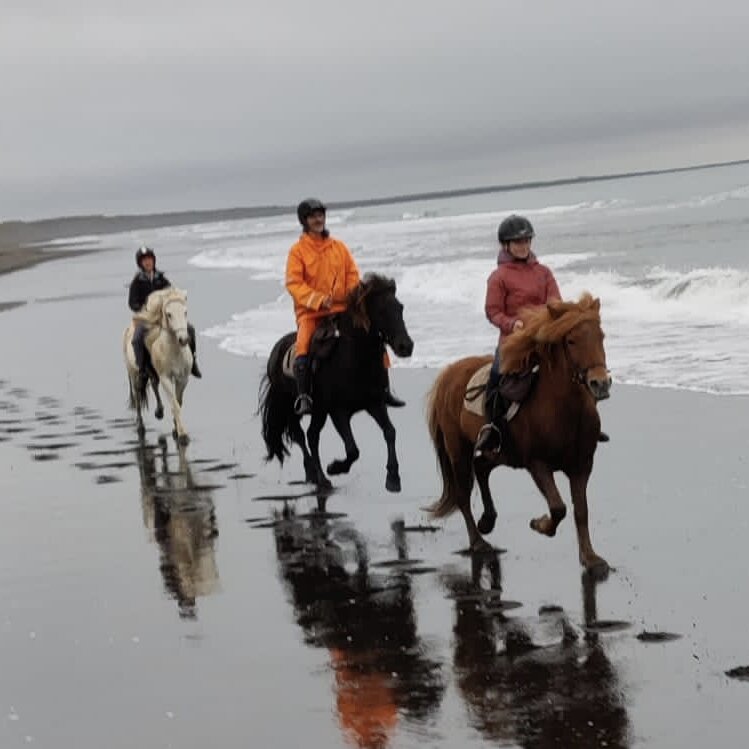 "Our daughter was very nervous about going to SIS as a new student. The staff was very supportive of her and her family. She has acclimated nicely into the amazing school, which has a fantastic facility, in an incredible setting. The school has exceeded our expectations."
family from USA, parents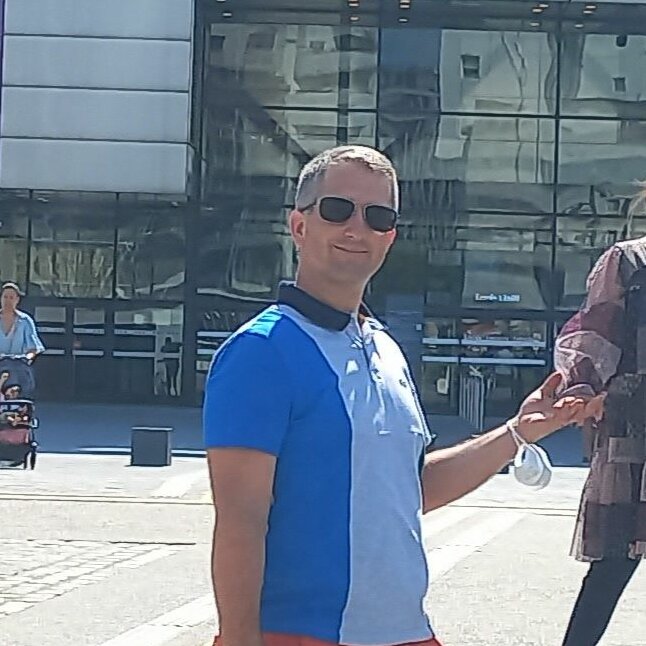 "Wir sind sehr zufrieden mit der Schule, das ganze SIS Team ist sehr kompetent, freundlich und sie gehen sehr liebevoll mit den Kindern um, was meine Tochter spürt und der Grund ist, wieso sie so viel Freude in der Schule hat. Die individuellen Bedürfnisse von jedem Kind werden wahrgenommen. Die Erzieherinnen unserer Tochter geben sich immer viel Mühe und machen eine sehr gute Arbeit. Ein großes Dankeschön!"
Familie Müller, Eltern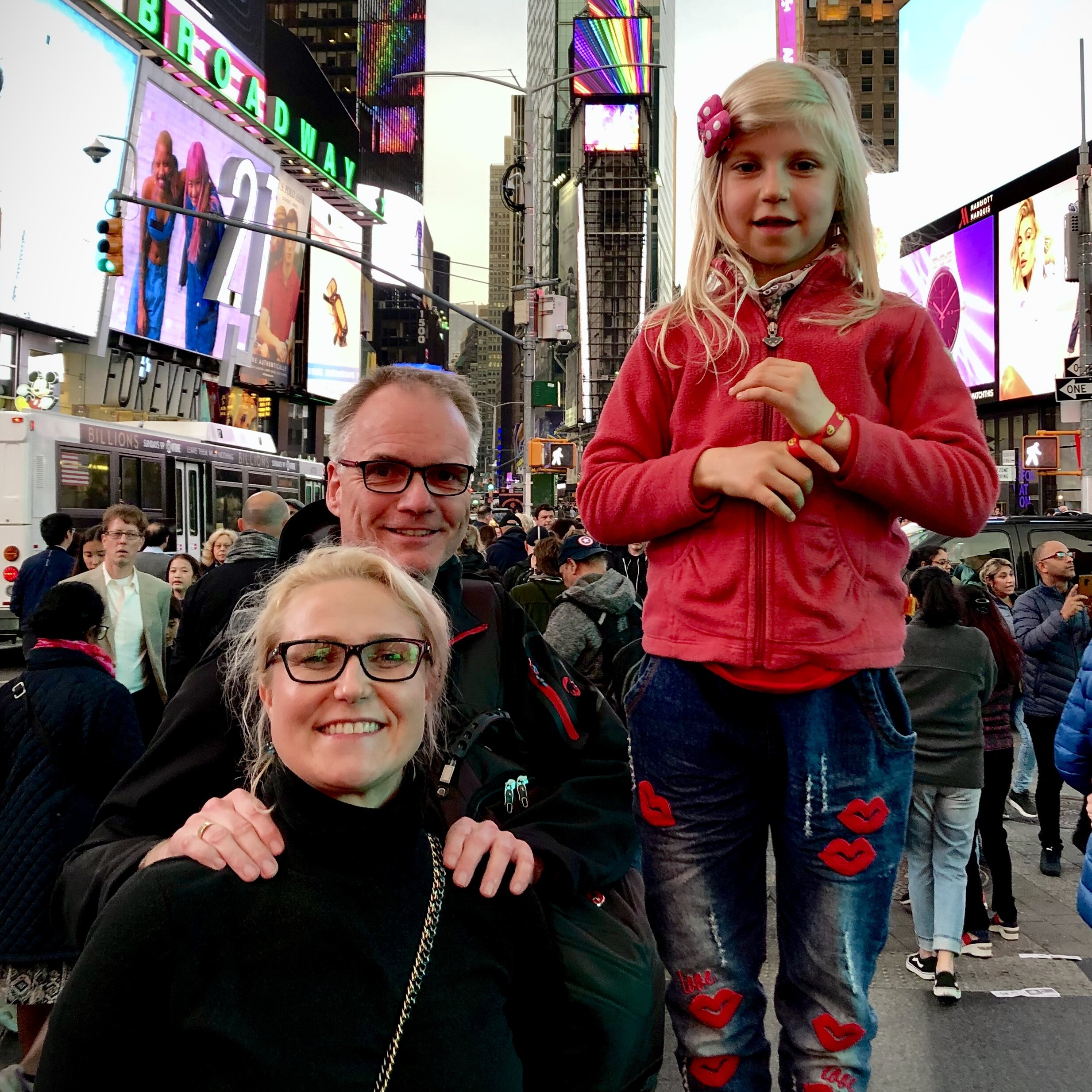 " As an international and mixed family with homes in Romania, China, France, Norway and again Germany we are daily mixing cultures, languages, dishes, habits and especially lots of memories. And that makes the difference at SIS: we love to be at this school in the same mixed and international environment. We do believe that this is the way and THE big chance for our daughter and for the next generation to understand the world just as it is with different cultures, to grow up open minded and tolerant for a society with common understanding and respect. For us SIS is like the world in a nutshell – thank you to the team."
family Haufe, parents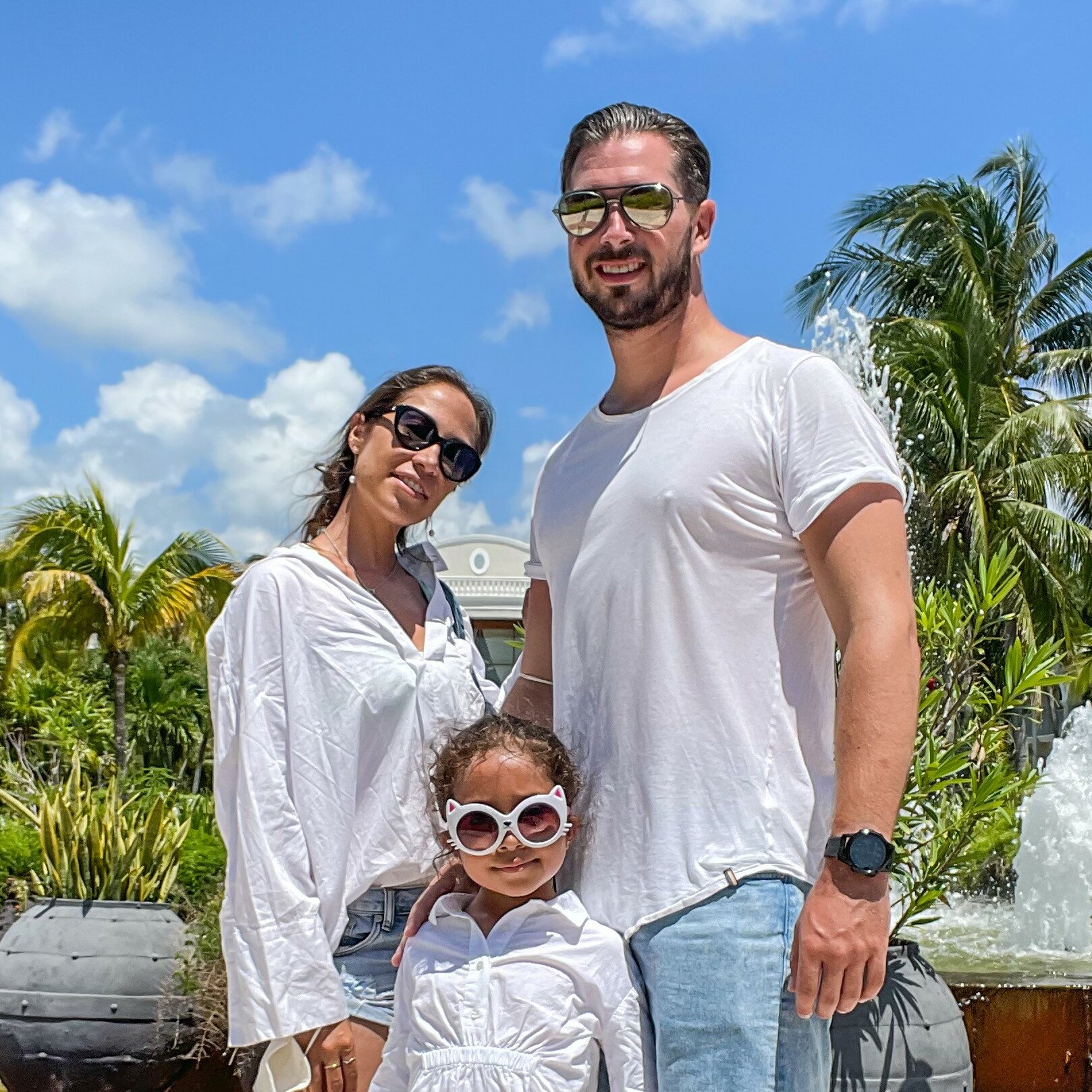 "Choosing SIS has been the best decision we have made. Being an international family, Germany is the third country of our little girl at her short age and the school has addressed all her needs in such a personalized and caring way that she has been able to bloom with all of her colours. Teachers are warm, open and professional. We couldn't be happier."
Darinka and Tobias, parents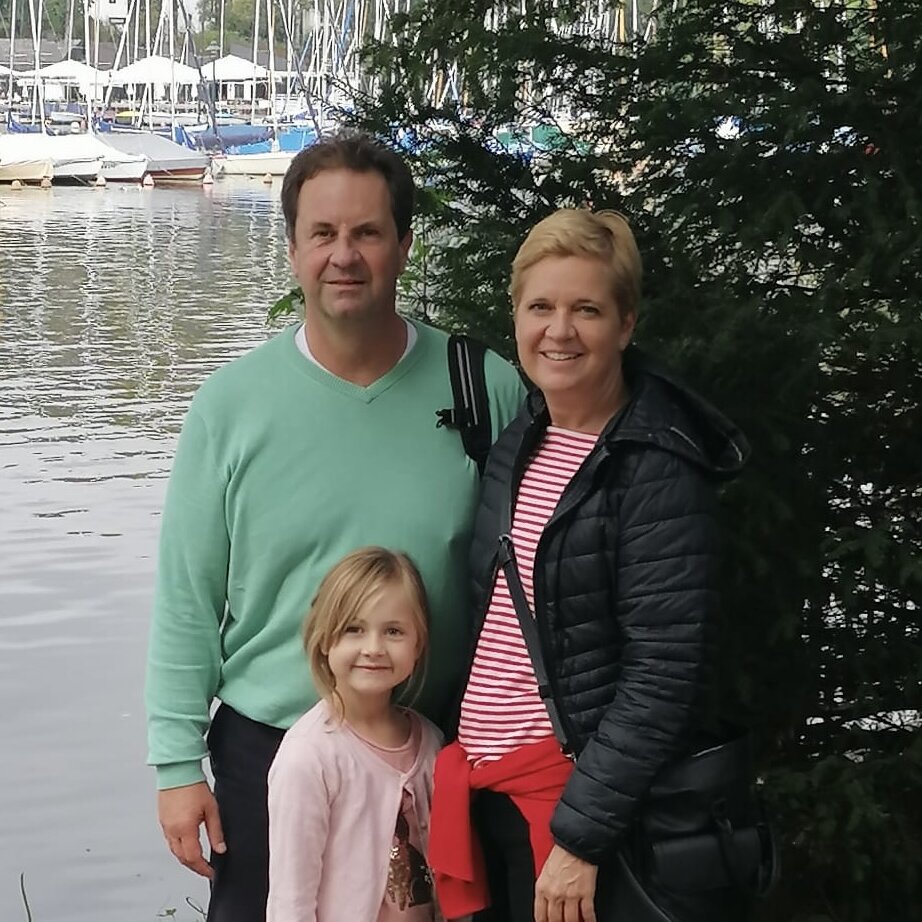 "Die proaktive, umfassende Kommunikation hinsichtlich aktueller Themen des schulischen Alltags von Seiten der Schule an die Elternschaft ist exzellent. Die Lehrerinnen und Lehrer sind sehr engagiert und haben sowohl die Bedürfnisse der einzelnen Schülerinnen und Schüler als auch der Klassengemeinschaft im Blick."
Alexandra Crede, Mutter